Christmas is on the doorstep and if you don't have a present already, it's time to decide. Yesterday it was Siri's turn to tell you what surfer girls like for Christmas, now it's mine to tell you what the boys are into.
Apart from the fact that in most cases some beer will do, here's some inspiration on how to treat your surfer boy. The list goes from easy and relatively affordable gifts to some he will never forget. As girls know, the best gift's can't be purchased with one click. The kick-ass-end of the list therefore involves some googling and fantasy.
Take him to the movies and make him dream.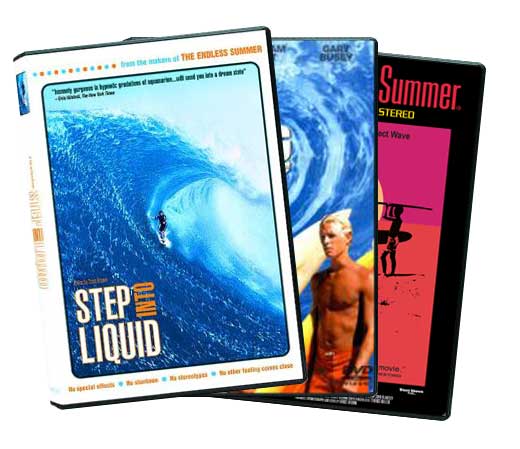 There are hundreds of surf movies out there and boys love surf movies! The question is what's even better than watching your favorite surf-flick at home? Exactly: watching it with tons of friends and likeminded people in the local cinema.
Blue Magazine tours around Switzerland and Germany with their "Surffilmnacht" and there are lots of surf film festivals around the globe. The real trick isn't the invitation itself, though. It's hiding it in a box of Kona Longboard Lager or any other surf-related beer. He loves surfing in California? Lost Coast breweries "Great White" is your choice. I could make a list here, but it would go endless. That's where your creativity comes in.
Talking about beer is like talking about surfing.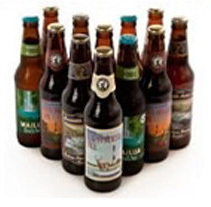 Beers are like waves, but easier to catch and surfers can spend hours talking about each one's distinct personality.
Why not surprise him with a monthly subscription from saveur-biere.com? It's €26/month and you can do it online. If you're quick, the first box will be arriving on time. If you like it more personal, find the retailer of your choice (typically a beer lover and therefore knowing a thing about it) and put his monthly box together yourself. That way, you can take into account to what he liked most.

Take him to the water 'cause it's nice to get wet.
If he just started surfing, never surfed a manmade wave before or you're landlocked and your next the surf trip is not yet scheduled, go for a wakesurf session.
Ceccotorrenas Wakeboard School will be more than happy to make a voucher for the next summer. It's fun, it's on a board, it's water and it's pretty close to the real stuff. A single session is usually around €55 for 15 minutes and if you don't live anywhere close to Lake Zurich just google for your next wakeboard-school. A special sea-salt (because wakesurfing usually takes place in tasteless sweet water) makes the surprise more personal and last longer as he'll be reminded every time he uses the salt.
Boys like toys, especially if they connect to their smartphones.
It's runtastic for surfers, pretty much a useless toy but great! "The Search GPS" from Rip Curl keeps track of your boy's surf session. Not only will he love to compare his waves, read out top speeds and see how many waves he really took. It will also be beneficial for you, as you can monitor what he really does in the lineup. Surfing or just flirting with that girl in the fancy wetsuit?
Make him improve like a boss.
Every surfer wants to improve and for most of us, it's a lifelong journey. He will love you for taking care of his skills and it's relatively easy: google for a coach/trainer on your next surf trip location and get in touch to announce your arrival and settle a deal.
Once you arrived, let the coach take care of your love for a day and do something else. Don't join, because the best part will be seeing him raving in the evening and you don't want to spoil your own fun. Expect between €100 and €300, depending on your location and the duration of the session.
Up for a surf trip of a lifetime?
If you just booked your Maldives boat-trip, help him to be prepared like never before. A couple of sessions with a a personal trainer that knows what surfing is about can do wonders! But be aware, to coach can't do any magic. But he can show your love how to do it.
Building strength and paddle power, improve balance and agility, getting rid of too many beers over time, you name it. He will catch every wave and will never forget what you've done for him! Ask the trainer what he thinks, but if your significant other isn't a couch potato, 5 sessions (usually around €100/each) should be enough to trigger him.
Widget not in any sidebars