São Miguel is an island of pure beauty: lush green vegetation, volcanic craters filled with incredibly blue lakes.
The typical Portuguese houses with their lively colors add some contrast to the dominating green. But the island also has it's architectural eyesores. The most famous one is the abandoned Hotel Monte Palace high above the scenic landscape of Sete Cidades.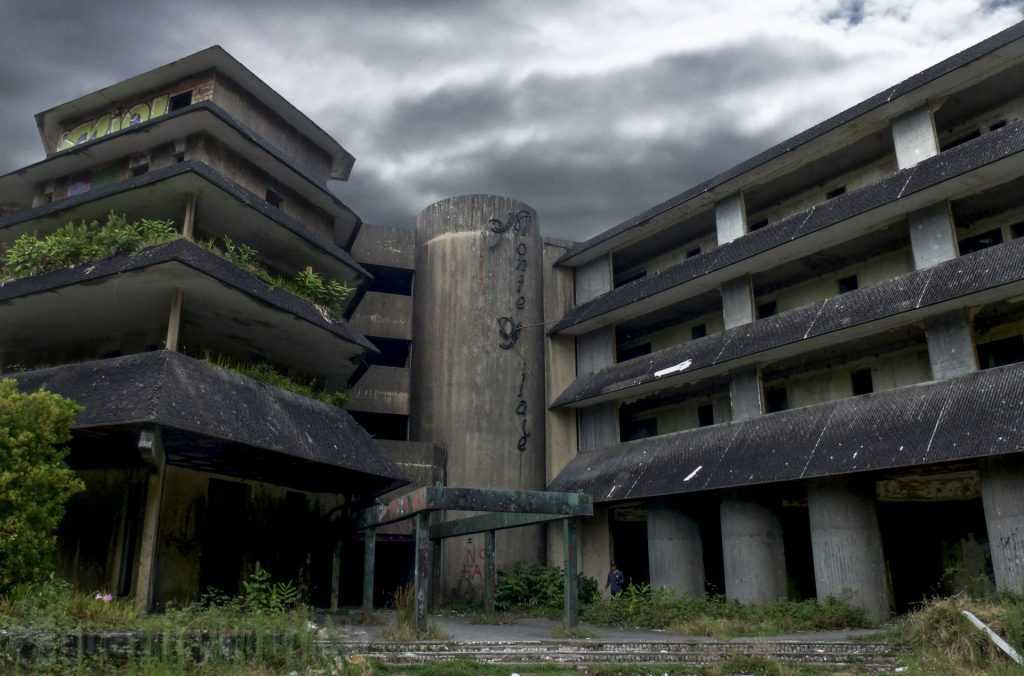 Built for a distant future.
In the early 1980s a pool of investors decided to push the tourism industry a step forward to trigger some economic growth for the rather poor Azores community. Most of the islanders were working mostly in fishing and agriculture back then. As one measure, this behemoth was planned and built.
The tourists had not yet caught on to the Azores as a vacation spot and the hotel was intended to draw upper class people to the island. Everything should be provided: two restaurants, a bar and a hairdresser and even a nightclub. The view from the rooms is amazing, overlooking the lakes and the picturesque town of Sete Cidades.
A future that never came.
Dark clouds already moved in during construction. Financial problems and a lack of local acceptance slowed down the construction. After finally opening it's doors in 1989, the tourists didn't seem to overcrowd the place and it only operated for a little more than a year before shutting its doors. Financial problems led to the decision to stick with another hotel, the "Bahia Praia" in Agua de Alto. This was the ultimate death blow to the now abandoned hotel Monte Palace. After being patrolled for about a decade, no one seemed to pay the guards any longer and the construction was left for good some time in the mid-2000s.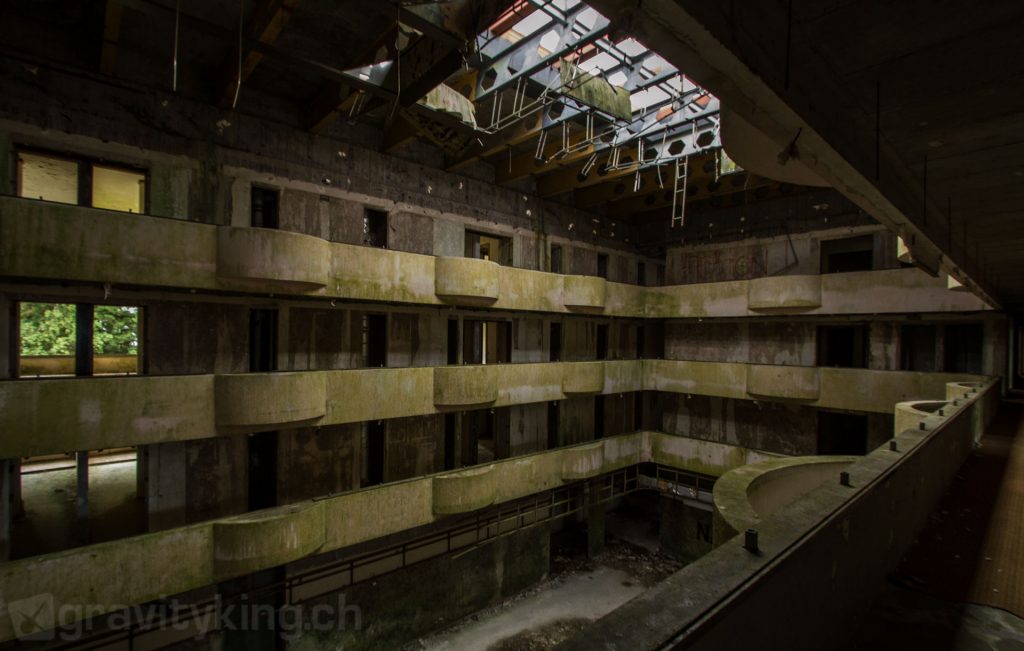 When we first visited in 2015, there was already nothing left inside. By 2017, when we shot the intro for Every Monday Morning episode 32, literally everything was torn out of the building. Mirrors, handrails, wallpapers, doors, everything. And I bet you would find it spread all over the island and some traveler's homes around the world. There is a 30 minute documentary by local Jorge Loures on Youtube if your'e interested in the details of the history. It's Portuguese, but it features lots of pictures from the "golden age" of the hotel. Another great resource is this page that has all the details. It's totally worth a visit and a must-see on your São Miguel trip. Make sure you make it all the way to the rooftop. The view is spectacular.