There's a lot to see in Seattle and you won't do it in a weekend.
Seattle, built between the waters of the Pudget Sound and Lake Washington and the towering Mount Rainier in the southwest is a beautiful city and definitely worth a visit. Depending on your schedule and interests, you can easily spend a week without getting bored.
What to see.
Depending on your interests there are literally thousands of things you could go see. A weekend is short, I know, so let's keep it simple: you should spend at least a night downtown! There are lots of restaurants, bars, pubs, taprooms, and clubs where you can go and have a fun night out. Unfortunately I didn't find the time to go up, but the Space Needle is the highlight with a good reason. It doesn't just look good, the view from the top must be stunning as far as I heard, from locals as well.
The Pike Place Market is one of the oldest continuously operating farmers markets in the country, famous for food, buskers, crafts and just strolling around. Don't expect to be alone with 10 million visitors per year, but it's still worth to visit the heart of Seattle and spend a morning there. If you are a Starbucks afficionado, it's a must as the first and original Starbucks coffee opened here in 1975.
Seattle is the hometown of Grunge and bands such as Nirvana, Pearl Jam and Alice in Chains. So if you are into it, this is the place where history was made. Take a look into The Crocodile, the venue where Nirvana once started. They have lots of live shows and a nice bar named 'The Back Bar' with a good selection of local beers. If you want to see a show though, plan it way in advance as, everything had been sold out for weeks when I arrived in Seattle.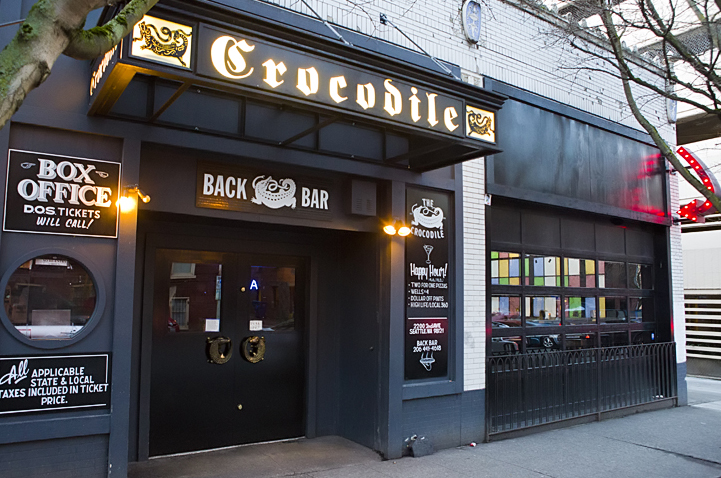 I really fall for everything related to aircraft and flying in general, so the Museum of Flight was a must for me. Located on the BOEING-Airfield just south of downtown Seattle, it hosts an extensive exhibit that covers everything from the earliest days of human flight until the SR71 Blackbird. On the tarmac in front of the museum there are even more aircraft, including an old Air Force One and a Concorde which you can go inside.
Where to stay.
If you want to see seattle don't mess around with your place to stay, make sure you are downtown where the magic happens. There are tons of options from backpacker to luxurious hotels. I suggest, though, not to focus on the latter because you will spend most of your time in the streets. On the budget side I can recommend the City Hostel Seattle which is on 2nd street in an old building that has a long tradition of hosting guests. Even longer than the Space Needle exists, which is literally in walking distance from the front door. Clean rooms and facilities and nice staff, fast and free WiFi and travelers from around the world. Exactly what you expect for a nice hostel.
A bit more fancy or a good option if you like some privacy is the ACE Hotel on 1st street. While it's still very affordable, it's a whole different place. The rooms are set up with lots of love and little details and the facilities – even though they are shared – are clean, very generous and decorated with pages of science books. A lovely place to take an extensive shower after a long haul flight. The staff is very helpful and they even offered me to use their mail address and collected my mail for me during my trip along the west coast. Thank you very much for that again!
If you have a lay over at Seattle Airport and just need a bed, Skyway Inn is the place to go. It is loud and the neighborhood is not what you would choose for a lifetime. But it's very affordable, very close and just as convenient as it gets including free airport shuttle and fast, free WiFi.
Where to eat.
If you haven't already seen Pike Place Market, you should go when you get hungry. With lots of restaurants and food stands, there's something for everyone. Click the logo below for the link to their website with tons ofinformation and inspiration.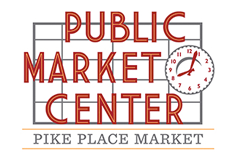 If you are into raw fish I recommend the Wasabi Sushi Restaurant where I go eat every time I am in Seattle. Maybe it's not the best and not the most trendy sushi place in town, but it's good, they have a really nice open kitchen with entertaining chefs and if you happen to eat late they have some nice happy hour deals which means you will eat rolls until you roll out of the place. And I love sushi!
For more inspiration check visitseattle.org
Widget not in any sidebars