I've been dreaming of it for quite a while and yet it never happened: surfing and snowboarding the same day.
Last week we came pretty close. A nice swell was lighting up the west coast the day we arrived and the snow from the incredible performance Mr. Winter showed in January. We already managed to do both within 24 hours and keep on hunting the "all in one day" thing.
Surfing around Parga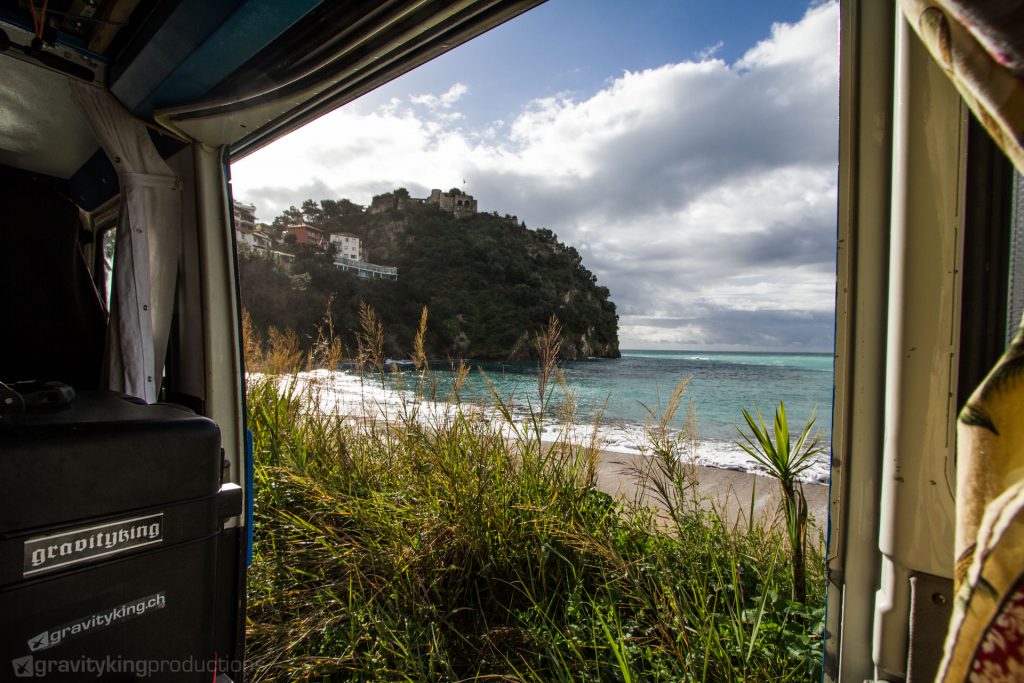 Parga is a small town near the ferry port of Igoumenitsa, where we arrived from Italy. Hidden behind a big rock with an old castle on top, one of Mediterranean's gems lies waiting for you: Kastro. A nice lefthand pointbreak on the corner of a beautiful beach. To a traveling surfer, it might be surprisingly good, but the locals know that this is one of the best waves in the Mediterranean. As soon as the conditions line up. Talking about conditions: it's pretty hard to know which wave will work at what conditions and when these conditions will line up. But the locals are incredibly nice and will help you out if you treat them with respect. They even told me where I can find better waves when Kastro went smaller the second day.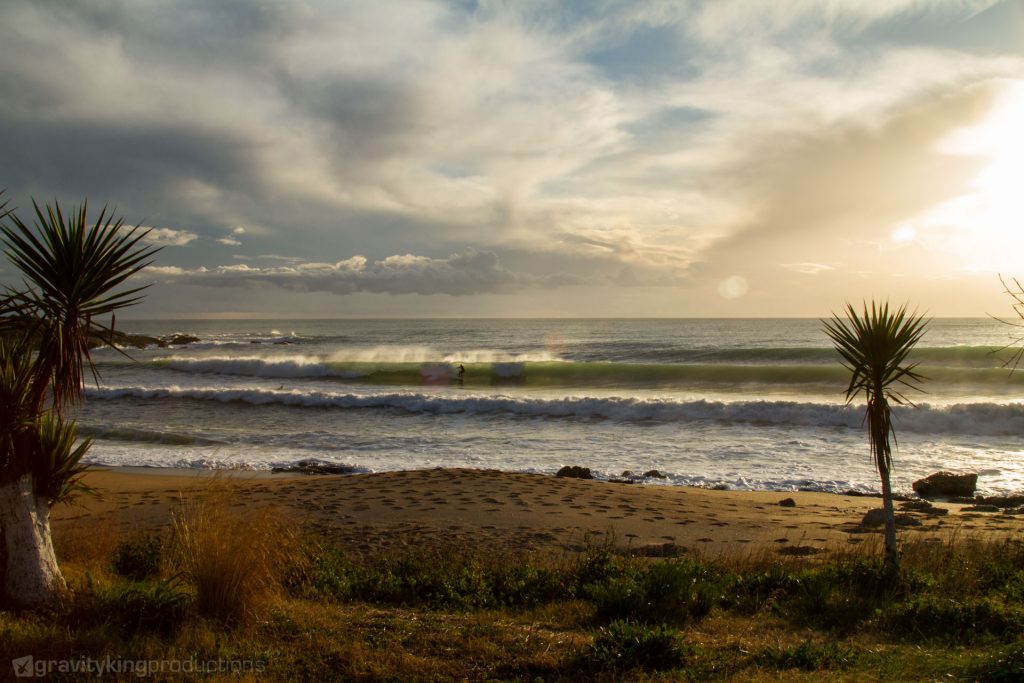 Lygia is a 30 minute drive south of Parga and offers long stretches of open and exposed beach breaks. As expected I met the local crowd again in the lineup and let me tell you: the waves were firing. Personally, I wasn't making a good impression, so I got lots of whitewater on my head because – and that's be the biggest difference to beachbreaks around bigger oceans – there's a wave coming every 6 seconds. Not that much time to breathe between one duckdive and another. But you will definitely improve your paddling and duckdiving skills!
16 hours later: snowboarding .
About 6 hours south of Lygija on the Peleponesos peninsula we found one of Greece's most famous ski resort in Kalavryta, also known as Helmos. 20cm of fresh fallen the day before we arrived compensated for the bad visibility and the gusty winds. The ski resort is on the highest mountain around so it's very exposed to whichever weather Aeolus, the Greek god of the winds, throws at it. As most of the Greek resorts it's rather small in Swiss measures (two chairs and one t-bar) but it's big enough to have fun for a couple of days. Towards the end of the week, conditions got better and better and allowed for incredible sunset-sessions around the peaks. Check back next week's "Every Monday Morning" for some eye candy!